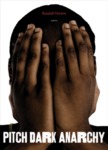 Title
Pitch Dark Anarchy: Poems
Author URLs
Description
Pitch Dark Anarchy investigates the danger of one single narrative with multilayered poems that challenge concepts of beauty and image, race and identity, as well as the construction of skin color. Through African American memory and moments in literature, the poems seek to disrupt and dismantle foundations that create erasures and echoes of the unremembered. Pitch Dark Anarchy uses the slave revolt of the Amistad as a starting point, a metaphor for "opposition" and "against." These themes run through the very core for the book while drawing on inventive and playful language. The poems bring to life human experiences and conditions created by an "elite" society. In these poems, locations and landscapes are always shifting, proving that our shared experiences can be interchangeable. At the very core of Pitch Dark Anarchy is a seven-part poem based on the artist Margret Bowland's Another Thorny Crown Series, which are paintings of an African American girl in white face.
Publisher
Northwestern University Press
Keywords
Poetry, African-American history, Amistad revolt
Subject: LCSH
African Americans--Poetry
Disciplines
English Language and Literature
Repository Citation
Horton, Randall, "Pitch Dark Anarchy: Poems" (2013). English Faculty Book Series. 1.
https://digitalcommons.newhaven.edu/english-books/1
Publisher Citation
Horton, Randall (2013). Pitch Dark Anarchy. Evanston, Ill. : Northwestern University Press.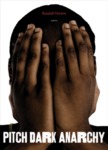 COinS