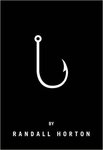 Author URLs
Description
HOOK: A MEMOIR is a gripping story of transformation. Without excuse or indulgence, author and educator Randall Horton explores his downward spiral from unassuming Howard University undergraduate to homeless drug addict, international cocaine smuggler, and incarcerated felon—before showing us the redemptive role that writing and literature played in helping him reclaim his life. The multilayered narrative bridges past and present through both the vivid portrayal of Horton's singular experiences and his correspondence in letters with the anonymous Lxxxx, a Latina woman awaiting trial. HOOK explores race and social construction in America, the forgotten lives within the prison industrial complex, and the resilience of the human spirit.
Publication Date
11-30-2015
Keywords
Literary Nonfiction, African & African American Studies, Latino/Latina Studies, Substance abuse, Incarceration, Race and social construction
Subject: LCSH
Resilience (Personality trait), Substance abuse, Imprisonment, Race relations
Disciplines
English Language and Literature
Repository Citation
Horton, Randall, "Hook: A Memoir" (2015). English Faculty Book Series. 4.
https://digitalcommons.newhaven.edu/english-books/4
Publisher Citation
Horton, Randall. Hook: A Memoir. New York: Augury Books, 2015.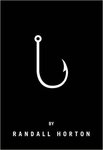 COinS