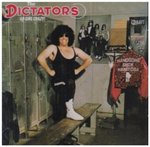 Author URLs
Description
"Our managers and producers Sandy Pearlman and Murray Krugman not only let us follow our peculiar, non-commercial muse, they actually encouraged it. It was Murray who surreptitiously recorded Manitoba's rants in the studio, then inserted them between the songs. He also had the vision of making the album cover an homage to a pro wrestling magazine. I am still baffled that Epic records let us get away with everything...In August of 1974 we entered Columbia Studios to record 'The Dictators Go Girl Crazy.' Coincidentally, the Ramones played their first show at CBGB's the very same month. Evidently we weren't the only ones feeling the vacuum in rock and roll. The punk revolution was inevitable, for every action there is a reaction...The Ramones and The Sex Pistols defined the sound of punk. We helped define the attitude. Enjoy this record in the spirit in which it was recorded." --Andy/Adny Shernoff, from liner notes for the 40th anniversary edition, http://www.thedictators.com/dlnote300.html.
1."The Next Big Thing"
2. "I Got You Babe" (Sonny Bono)
3. "Back to Africa"
4. "Master Race Rock"
5. "Teengenerate"
6. "California Sun" (Henry Glover, Morris Levy)
7. "Two Tub Man"
8. "Weekend"
9. "(I Live For) Cars and Girls"
Keywords
punk, The Dictators
Subject: LCSH
Dictators (Musical group), Punk rock music, Rock music -- 1971-1980
Disciplines
Audio Arts and Acoustics | Music
Repository Citation
Dictators (Musical group). (2004). Go girl crazy. New York: Epic.
Publisher Citation
Dictators (Musical group). (2004). Go girl crazy. New York: Epic.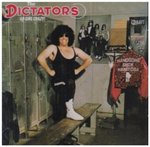 COinS